Music classes
In our SS Academy, we are teaching different forms of music, such as Carnatic vocal, violin, keyboard, guitar. We teach our students all the 8 grades in all respective forms of music and make them appear for Trinity grade exam to seek a valuable certification.
Painting classes
In our Painting classes in chennai,We first start with a test to analyse and ascertain your artistic skill set. Age is not a barrier for these painting courses as we will be building on the existing foundation. Our painting classes are of shorter duration and based on your requirement you can also start specializing on certain key art skills.
art & craft classes
Whether you are already an artist, or a novice or someone who just wants to explore art & craft (drawing, painting etc) as a hobby, these craft + painting courses are for you! The skills are taught directly. All drawing & painting courses are formed based on 'See & Learn' techniques. These art and craft classes are easy to take.
We have various formats of art that we teach under these art + craft courses.
Martial Arts
Body Mind Systems is a team of martial arts instructors devoted to teaching clients how to be better at life. Their services include physical therapy, life coaching, alternative healing and more. Learn to be ready to fight to save your life if needed. Trust the personal self defense teachers BTF (Born to Fight) to help you. They follow strict guidelines to avoid any accidents and injury.
Sculpting classes
Our courses start from the basic level and are open to all, irrespective of any prior experience in sculpting. We offer an Introductory course in Sculpting which familiarizes the students to the art of sculpting, giving them an opportunity to understand the art. Once the students have completed this course, they have the choice of opting from any of our Certificate Courses. Our Advanced Certificate students need not take the Introductory Course, as it is a part of their curriculum.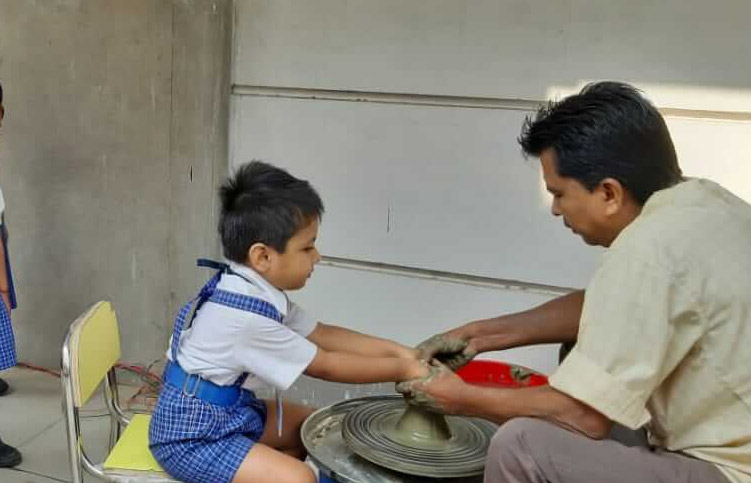 Pottery classes
SS Academy is proud to be the first to introduce the art of Pottery in Chennai in the form of a structured Professional Certificate Course and Certificate Courses made available to all. Our Academy provides students with world class equipment, top branded electronic kilns and high quality pottery wheels.